Upcoming shows
Summer 2022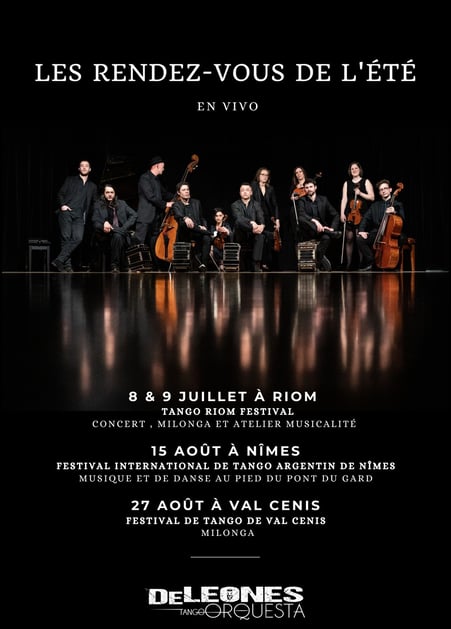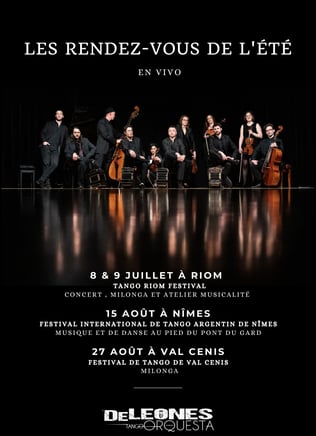 UPCOMING SHOWS
It feels great to be able to announce the full return of Concerts for this summer! We have a wonderful series planned for you this year, to be revealed in three parts.

-8th & 9th of July: RIOM Tango Festival.
-15th of August : Festival International de Tango Argentin de Nîmes.
-27th of August: Festival de Tango de Val Cenis